Shipping Line Rationalisation Update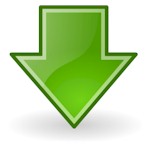 With profitability on shipping line routes between China and the rest of the world declining, a vast number of changes are occuring in the current container shipping trade. The last few years has already seen decisions by MISC, PO Shipping, and STX Panocean to discontinue their liner services. The long touted new entrant, Grand China Shipping, never even got on the water when they decided to cancel their venture after already nominating agencies around the world. NYK have announced that they will witdhraw from Australian trade-lanes from mid-2016, and Singaporean based NOL is currently seeking a buyer for APL - likely to be purchased/absorbed by CMA-CGM.
Now the two largest shipping companies in China, COSCO and China Shipping - both state-owned entities, are planning a merger which may further reduce capacity on trade routes to Australia. Despite the rationalisation of the last few years, including "blank sailing programs" adopted by shipping lines whereby planned vessels are cancelled in order to create backlogs of freight, lines are continuing to struggle to stop the slide into heavy financial losses. If the market improves in 2016 and freight volumes into Australia return to normal levels there could be a dramatic rise in freight rates as demand quickly outstrips the rationalised supply.