Business Optimism Falling Short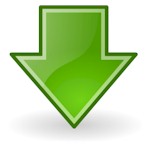 The latest economic surveys are revealing a very subdued outlook for the first 3 months of the new year with current results falling well short of expectations. Businesses are overall reporting lowered expectations for activity in sales, profit, employment and capital investment.
In the September quarter, Actual Indices (percentage of businesses reporting an actual increase in activity minus percentage of businesses reporting an actual decrease) fell short of expectations across all components except selling prices which was marginally up. The actual decrease in employment indices for the September quarter outstripped the expected decrease by 7.9 percentage points - the most substantial drop seen for the quarter.
The survey's Business Expectations Index, the average of the survey's measures of sales, profits, employment and capital investment, fell to 18.7 points, down 3.1 points from the 21.8 points recorded at the end of the June quarter. The September federal leadership spill continues to have an underwhelming effect on business sentiment, with 55.6% of survey respondents expecting the change in Prime Minister and Treasurer to have no impact on their business. If current business sentiment can be relied upon, the current economic stagnation may be set to continue for sometime to come.