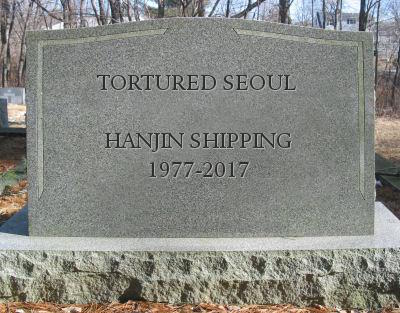 With last year being one of worst years yet seen for container lines, with even the likes of Maersk Line and CMA CGM sliding into the red in the first half of the year, a bankruptcy looked inevitable. And yet when a top-10 line, Hanjin Shipping, filed for receivership in late August 2016, the shockwaves were felt worldwide.

After a 40 year history with the shipping industry, Hanjin has officially been declared bankrupt. Hanjin, once the world's seventh largest container shipper, applied for court receivership last August. Ports around the world later refused entry to its fleet, fearing nonpayment for unloading work, which literally sent Hanjin's freight business into chaos.

Hanjin's exit will leave domestic rival Hyundai Merchant Marine (HMM) virtually unchallenged in the South Korean marine shipping industry. The shipping line is taking in 200 Hanjin employees and there are also plans to build upon routes to North America and Europe. HMM's cargo load at South Korea's Port of Busan soared 26% in November 2016 thanks to business from former Hanjin clients.

Although mergers and acquisitions are picking up across the international scene, ailing companies like Hanjin are being left behind to await their eventual demise. Whatever bounce Hanjin's bankruptcy will produce will be limited since the construction of giant container vessels ordered by shippers will be completed this year. Many experts say a real recovery will not come until at least 2018, if at all.