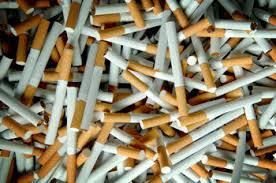 In August last year after the arrest of another syndicate member, the Australian Border Force (ABF) began investigating two individuals. Seven months down the track the operation has resulted in the arrest of a 29 year old Victorian man and a 31 year old South Australian woman, whom were both charged with importing more than nine tonnes of illicit tobacco into Melbourne and Adelaide with the intention of defrauding revenue.

More than 75 sea cargo consignments linked to this syndicate have been identified as being suspected of containing undeclared tobacco, with the total amount of duty evaded exceeding $10 million.

Assistant Commissioner Wayne Buchhorn said "the ABF is successfully disrupting the supply of illicit tobacco and dismantling the criminal syndicates that support it. Tobacco is one of the most highly taxed commodities in Australia and across the world. Because of that, it is attractive to serious and organised crime and is one of the world's most smuggled illegal goods. As organised crime syndicates are smuggling their product and avoiding paying revenue, they sell their product (which often does not carry health warnings) more cheaply and generate illicit profits – which is of great concern."

The maximum penalty for tobacco smuggling is 10 years' imprisonment and/or a fine of up to five times the amount of duty evaded.