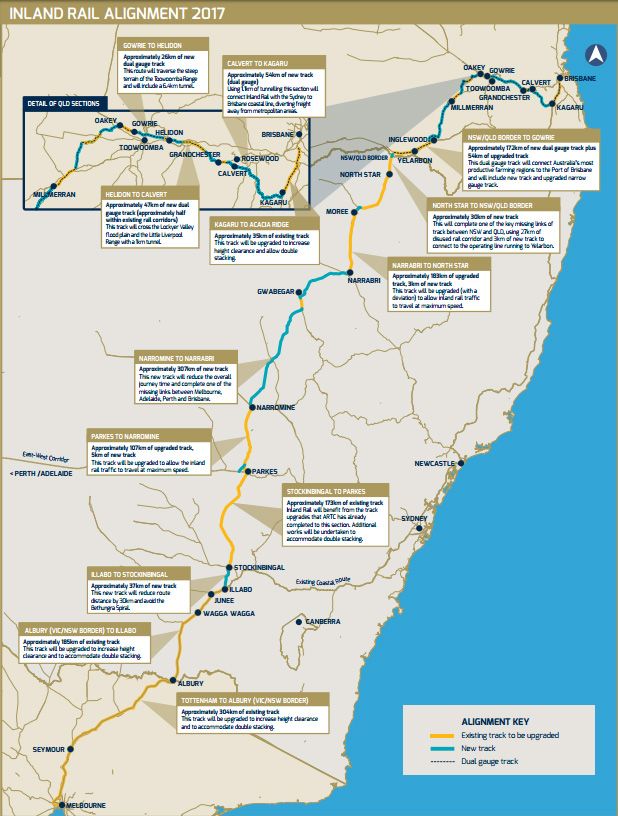 The Federal Government has announced that two new railway bridges are to be built alongside the route of the Inland Rail Project in regional NSW. The two new bridges will be constructed between Parkes and Narromine to accomodate for larger trains the Inland Rail hopes to facilitate.

The Australian Logistics Council MD Michael Kilgariff advised that replacing timber bridges at Tomingley West and Narwonah with reinforced concrete structures is an important step in ensuring existing rail infrastructure supports the future of the Inland Rail.

He continued in saying that "ALC considers that a port-to-port rail freight link from Melbourne to Brisbane should form the backbone of this Strategy. As well as the obvious benefits to the ports in those two cities, there are substantial economic benefits to be realised in key regional centres along the route, such as Parkes in NSW and at InterlinkSQ's intermodal facility at Toowoomba."

"Our 2017-2018 budget submission called on the Federal Government to make a solid funding commitment that will finally allow construction of Inland Rail to commence."

"With the nation's freight task set to grow by 26% over the next decade according to the National Transport Commission's Who Moves What Where report, it's essential that freight operators have access to a supply chain that is both safe and efficient. "

Inland Rail will play a critical part in achieving that objective by allowing more efficient movement of freight, reducing congestion on our key road transport corridors, and creating employment opportunities in regional Victoria, NSW and Queensland." he said.