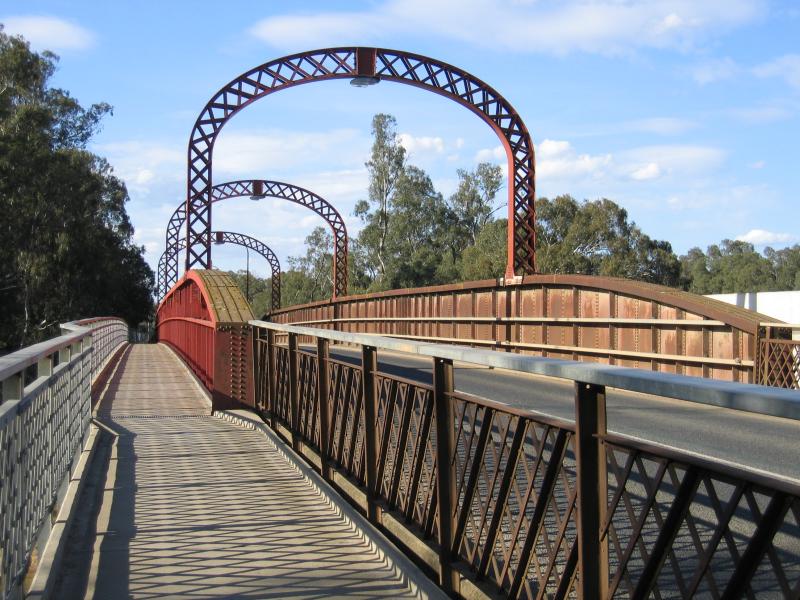 The $280 million road project funded by the Australian Government, the Victorian Goverment and the NSW Government aims to deliver a safer crossing for freight vehicles and commuters across the Murray River from Echuca to Moama.

The $3.77 million first stage of the project will address community concerns over the Y-shaped intersection at Murray Valley Highway and Warren Street on the Echuca side. Over the past 10 years, 10 people have been injured at the dangerous intersection, but hopefully with the new roundabout to the built, it will make it easier for commuters and freight vehicles to enter and leave Echuca safely.

Stage 2 of the project will be to upgrade Warren Street between Murray Valley Highway and the existing Campaspe River Bridge with a new roundabout to be built just west of the Campaspe Esplanade. The roundabout will be the key connection point from Warren Street to the new bridge road.

Stage 3 & 4 of the project will be the new bridge road and connection to Cobb Highway. The new road will incorporate a new roundabout at Warren Street, a bridge over Campaspe River and the main bridge over the Murray River.

Plans to begin stages 1 and 2 are due to commence shortly with completion expected about mid-late 2018.